I know that I have been MIA for a whole week, but no worries...I'm here and with a freebie for all of you!! I have been working on a mini unit that I am creating for The Kissing Hand.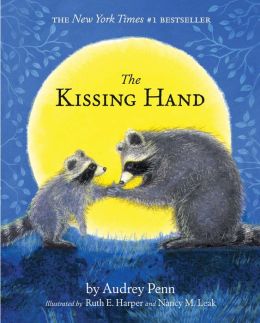 Once it is finished, I will be sending the link to my wonderful blog followers who have left a comment and email to this post. 'When will I be sending an email with the link'...you ask?? I would say within a week!:)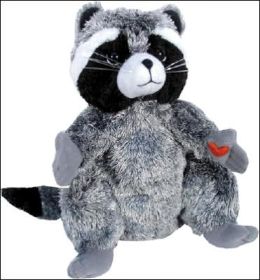 One of my favorite things to do on the first day of school is introducing Chester the raccoon....I have been doing this every year! I just can't get enough of Chester...he is such an adorable character! After reading the story...my heart melts, maybe I'm just a complete softy. I explain to my students that he is super duper nervous to be with us today in school! Just like them..it is his first time coming to school and he wants to share a special book titled 'The Kissing Hand.'
As I continue to read the story, I try very hard to make sure that the note doesn't fall out before I get to the last page...once I start reading the last page I let go of the note that is hidden and it fall out of the book. I try really hard not to give it away that it was 'me' of course who put it there...so I pretend as if I didn't see it and continue reading.
There will always be a kid or two...or even the whole class that will point out that something fell out of the book. I act very surprised and read the note aloud...and off we go on our kissing hand scavenger hunt. This is a great way to give a tour of the school while you are in search for all of Chester's notes!
Towards the end of the our scavenger hunt we look for paw prints that will lead us back to our classroom with a special treat from our good friend 'Chester!' What could these special treats be...but of course 'Kissing Hand Cookies!!!' I like to sprinkle mine with powdered sugar...but I may just change it up this year and add some frosting instead.;)
Of course there are soooooo many wonderful activities and games that you can do with this story! Once I am able to access my classroom in August and get to go through all my boxes....I will take pictures of the notes that Chester leaves around the school. I made mine very simple and they have lasted me many many years! I glued the notes onto heart cut outs and laminated them.
Click

here

to download the notes for the kissing hand scavenger hunt.
I'd love to hear what type of activities you do in your classroom for the book 'The Kissing Hand!' Also let me know if there is anything specific that you would like me to add to the mini unit that I am working on. Can't wait to read all of your wonderful comments!:)